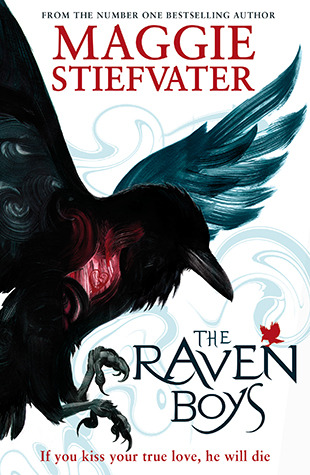 Blue has spent the majority of her sixteen years being told that if she kisses her true love, he will die. When Blue meets Gansey's spirit on the corpse road she knows there is only one reason why – either he is her true love or she has killed him.
Determined to find out the truth, Blue becomes involved with the Raven Boys, four boys from the local private school (lead by Gansey) who are on a quest to discover Glendower – a lost ancient Welsh King who is buried somewhere along the Virginia ley line. Whoever finds him will be granted a supernatural favour.
Never before has Blue felt such magic around her. But is Gansey her true love? She can't imagine a time she would feel like that, and she is adamant not to be the reason for his death. Where will fate lead them?
I enjoyed this book. I have never read a Maggie Stiefvater book before and have heard a lot of mixed reviews for her Shiver series so was pretty iffy about reading this book. I picked this one up mainly because of the synopsis on the back. I was very intrueged by it. It turned out to be differnet from what I was expecting. I still enjoyed it though, my biggest complaint would be that the ending was a little bit of a hanger. It just kind of wraps up but doesnt wrap up everything if you know what I mean. But in the end, I really liked it and am hoping to read the rest of the series latter on.