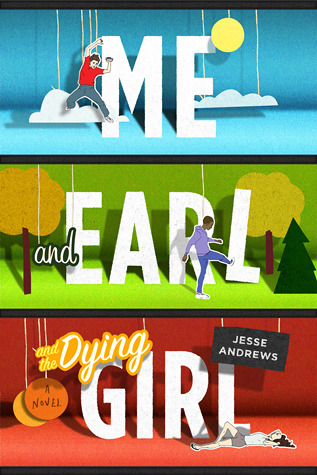 Greg Gaines is the last master of high school espionage, able to disappear at will into any social environment. He has only one friend, Earl, and together they spend their time making movies, their own incomprehensible versions of Coppola and Herzog cult classics.
Until Greg's mother forces him to rekindle his childhood friendship with Rachel.
Rachel has been diagnosed with leukemia—-cue extreme adolescent awkwardness—-but a parental mandate has been issued and must be obeyed. When Rachel stops treatment, Greg and Earl decide the thing to do is to make a film for her, which turns into the Worst Film Ever Made and becomes a turning point in each of their lives.
And all at once Greg must abandon invisibility and stand in the spotlight.
Wow, I love this so much I don't have words to describe it. Its funny, deep, and sad all at the same time. Its one heck of a ride through this book. I was so impressed by this and I am so happy I picked this up. I think of this as almost a funny version of TFIOS, not even go to lie I love this just as much, this should be a movie, it would be one heck of a movie! Waiting on that to happen... I would defiantly recommend this to those who loved TFIOS and are looking for similar books. It was deep yet light and made you think far after the last page, I would recommend it highly!