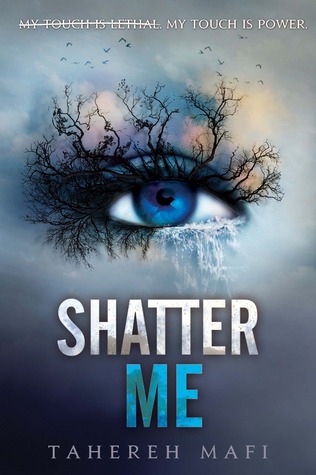 Juliette hasn't touched anyone in exactly 264 days.
The last time she did, it was an accident, but The Reestablishment locked her up for murder. No one knows why Juliette's touch is fatal. As long as she doesn't hurt anyone else, no one really cares. The world is too busy crumbling to pieces to pay attention to a 17-year-old girl. Diseases are destroying the population, food is hard to find, birds don't fly anymore, and the clouds are the wrong color.
The Reestablishment said their way was the only way to fix things, so they threw Juliette in a cell. Now so many people are dead that the survivors are whispering war – and The Reestablishment has changed its mind. Maybe Juliette is more than a tortured soul stuffed into a poisonous body. Maybe she's exactly what they need right now.
Juliette has to make a choice: Be a weapon. Or be a warrior.
So what I thought about this book is impossibly hard to put into any worm of words, but ill try anyhow. I loved this story, the whole book is well planned and there are twists put in all the right places to make it one heck of a ride. I flew through this even though i have been busy and reading has become a little harder to fit in. The writing is beautiful, very poetic, just amazing. I liked the ending, it didn't end on a cliffhanger yet left plenty of room for it to pick up in the second book. Which i am so excited about getting to read. And look at the cover, GORGEOUS! I would defiantly recommend it and i am very excited to see how the rest of series unfolds.