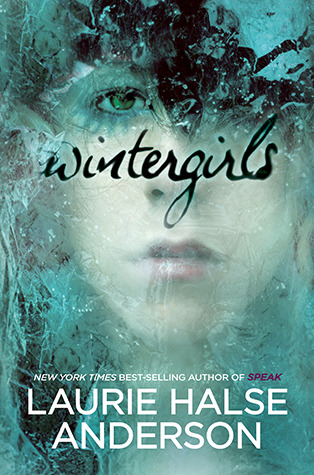 "Dead girl walking", the boys say in the halls.
"Tell us your secret", the girls whisper, one toilet to another.
I am that girl.
I am the space between my thighs, daylight shining through.
I am the bones they want, wired on a porcelain frame.
Lia and Cassie are best friends, wintergirls frozen in matchstick bodies, competitors in a deadly contest to see who can be the skinniest. But what comes after size zero and size double-zero? When Cassie succumbs to the demons within, Lia feels she is being haunted by her friend's restless spirit.
In her most emotionally wrenching, lyrically written book since the multiple-award-winning
Speak
, Laurie Halse Anderson explores Lia's descent into the powerful vortex of anorexia, and her painful path toward recovery.
Wow. I started being a fan of Laurie's after I read speak a couple months ago. I have come to think of her and her books as the books I go to when I want to read something deep and real. I loved this book. I love how she showed the way that Lia thought, and how different our thoughts are from hers. How different everything is. I love that about her books. All I have to say is go and read it, go read it now.