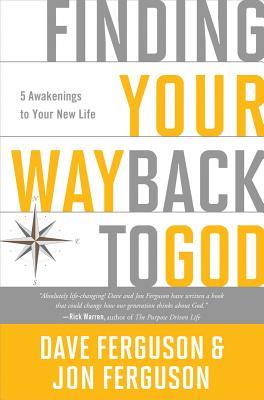 "God, if you're real, make yourself real to me."
Each of us spends our lives on a journey toward God. Yet often our most deeply felt longings—for meaning, for love, for significance—end up leading us
away
from, instead of
toward,
our Creator and the person he made us to be.
Finding Your Way Back to God
shows you how to understand and listen to your longings in a whole new way. It's about waking up to who you really are, and daring to believe that God wants to be found even more than you want to find him. It's about making the biggest wager of your life as you ask God to make himself known to you. And it's about watching what happens next.
I really enjoyed this book, it's focus is on the story that Jesus told of the lost son and his journey back to his father. The same journey of sorts that we as Christians should be on everyday; on a journey to find our Heavenly Father everyday and to have him make himself real to us and in our lives. This is an amazing title to encourage you to grow in your faith as a believer or as a non believer.
I received this book for review through Blogging for Books.