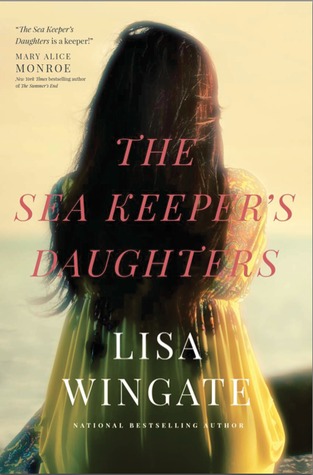 Wingate's third Carolina book follows the highly reviewed, The Prayer Box and The Story Keeper as well as related three novellas.
From modern-day Roanoke Island to the sweeping backdrop of North Carolina's Blue Ridge Mountains and Roosevelt's WPA folklore writers, past and present intertwine to create an unexpected destiny. . .
Restaurant owner Whitney Monroe is desperate to save her business from a hostile takeover. The inheritance of a decaying Gilded Age hotel on North Carolina's Outer Banks may provide just the ray of hope she needs. But things at The Excelsior are more complicated than they seem. Whitney's estranged stepfather is entrenched on the third floor, and the downstairs tenants are determined to save the historic building. Searching through years of stored family heirlooms may be Whitney's only hope of quick cash, but will the discovery of an old necklace and a depression-era love story change everything.
I thought this book was going to be very different then it was. I thought the love story was going to be a wayyyy different one then the one that followed. I liked the story, after awhile I got into it. But after awhile I was almost annoyed, plus there were two typos in the first hundred pages or so. So that annoyed the crap out of me as well, there might have been more I didn't catch. I really had a love hate with Whitney and the way she did things, which was everything but the right way most of the time. And the ending was good but left a lot of holes. So in the end, I like it but found more problems then I ever want to.
I received this book for review from Tyndale House Publishers.